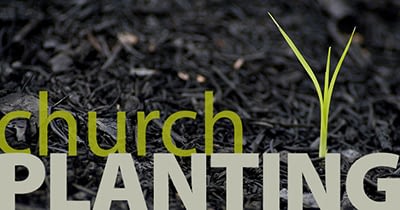 Why church planting?
The church is God's primary vehicle to advance His kingdom on earth. The goal of evangelism and mission work is to establish new churches and strengthen existing churches. It is the fundamental role to empower local churches to multiply by aiding the recruitment of new leaders and facilitate them to train others to plant churches in their own community.
Church planting is a central part of God's mission to form a new people of God (Ephesians 1:3-14, 1 Peter 2:4-10).
Christ loves the church and promised to build it (Matthew 16:18).
God grows His church by adding those who are saved (1 Corinthians 3:6, Acts 2:47).
God's plan goes beyond rescuing the lost to transforming lives, families and communities (Parable of salt and light — Matthew 5:13-16; of yeast — Matthew 13:33; and ministry of Jesus and apostles).
The Great Commission implicitly includes church planting (teaching, baptizing, discipling all nations — Matthew 28:18-20).
The task of evangelism is complete only when people are brought into the fold of the church (Luke 14:23, 15:1-10).
The book of Acts demonstrates that new churches are the normal and necessary result of evangelism and disciple-making.
Church planting is central to Pauline understanding and practice of mission (Romans 15:19-20, 1 Corinthians 3:5-6).
Jesus will not return until there is a witness to every ethnic group (Matthew 24
Apostle Paul planted churches
The greatest missionary in history, Apostle Paul, had two-fold strategy. First, he went into the largest city of the region Acts 16:9,12, and second, he planted churches in each city Titus 1:5.
Reach the unchurched people.
Many denominational scholars have confirmed and demonstrated that; the average new church gains most of its new members (60-80%) from the ranks of people who are not Christian.
 Churches over 10-15 years of age gain 80-90% of new members by transfer from other churches. Church planting is the only way that we can be sure we are going to increase the number of followers of Jesus Christ.